Kandi's Kandi Koated
The most anticipated albumn from Atlanta's Housewife herself Kandi Burruss hit stores and the net today!!! The album is full of heart felt heart break ballets and sad love songs. Kandi stated on Housewives of Atlanta and in a couple of interviews that she had recently recorded an LP(which is a small album)on Itunes which included the songs "Fly above", "Trade him in" feat Gucci and "I just know" which is on Kandi Koated. Kandi said that she wasn't feeling the same way she felt when she realeased her mini album on itunes anymore. Since her fiance AJ died last year towards the end of Season 2 on Housewives of Atlanta.I can tell that this album may be more personal and deep because she lost a loved one. Now Im going to be honest. I like most of the songs on this album but I honestly feel like I didn't miss anything when I was waiting for this album to drop. The album doesn't suck. I just feel some songs just don't make sense in being on the album. If you lost a loved one or just want to vent out some frustrations then yes buy the album. If I had to rate this from 1-10 I would give it a 7. I honestly feel Kandi should have stuck with her mini album she put out last year and just added to it!!!
My favs and recommendations for this album....
1.I just Know
2.Haven't Loved right
3.How could you...feel my pain
4.Im happy
Jazmine Sullivan Love me back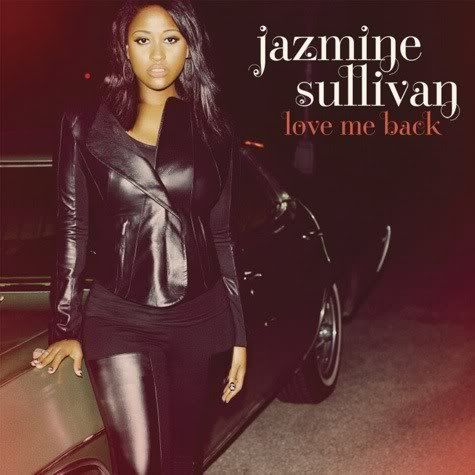 Jazmine Sullivan released her second Album entitled "Love me Back" on Nov.2,2010.Of course Jazmine continues to sing about heart break and this time on her new song 10 seconds she threatins to do some bodily harm to her man this time instead of busting out his windows!!This album has appearences by Neyo and Mary J. In all I would give this Album a 8 if I had to rate it from 1 to 10.
My favs and recommendations for this album
1.10 seconds
2. Luv Back
3. Excuse Me
4. Good enough
Ciara's Basic Instinct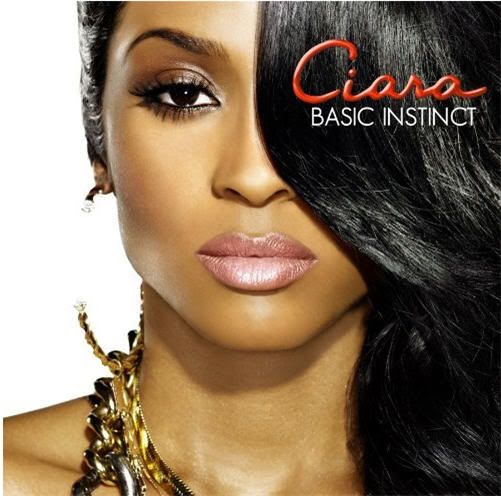 Ciara comes back with her fourth album entitled Basic Instinct which was released today Dec. 14th. This album is a bit sensual and sexual. Aside we may be use to seeing with CiCi , but still may be a shocker to some. This album has a few slow sexual ballads. Along with a few songs you can move to. I honestly like this album. If I had to rate it from 1 to 10 I would give it an 8. Go CiCi!!
My favs and recommendations
1.Speechless
2.Gimmie Dat
3.You can get it
4.I run it
TI Shows No mercy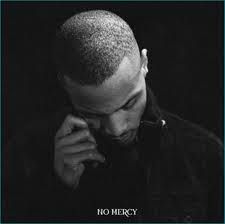 Although in Jail TI has released his new album "No Mercy" on Dec 7,2010. While TI was serving time in the Pen in 2009 he said he was writing for his new album and had Tiny state on the 2009 BET Awards that he was coming back with a Vengence and he was going to show no mercy. Well in my opinion Im a little disappointed in this album. The way he was talking I really thought he was coming back to go in and go hard. This album just wasn't hard enough for me. Not the TI was looking for. The album doesn't suck but I expected more. If I had to rate this album I would give it a 7. Sorry guys but Urban Legend and Im serious were the best TI albums. If he could get back to that TI then shit will really be poppin!!
My favs and recommendations
1. Welcome to the World
2. Strip
3. I can't help it.
Diddy's Last Train to Paris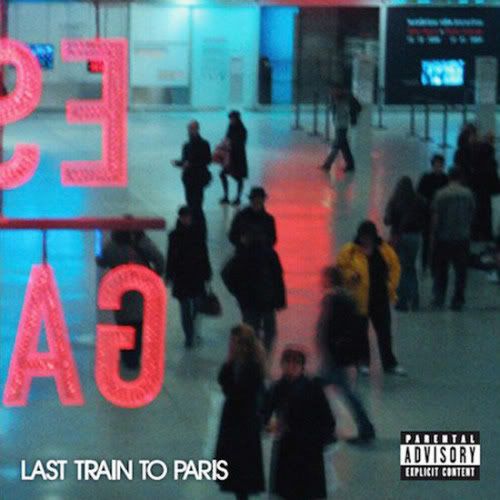 Diddy and his group Dirty Money who consist of Dawn from Danity Kane and Kaleena released their debut album today entitled Last Train to Paris. This album has special appearences by Drake, Nicki Minaj, Jay Z, Biggie, and many more. I honestly can't put this album in a catagorie because each song has a different feel and a different meaning!!In all I like this album. If I had to rate it I would give it a 8.
My favs and recommendations
1.Loving you no more
2.Ass on the floor
3.Hello good morning
Ok that was my feed on the new albums don't be afraid to leave a comment!!