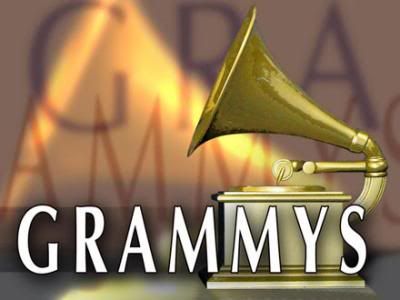 The 53rd Annual Grammy Awards premiered Sunday Night at 8pm. It was held at the Staple Center in Los Angeles. Now you know one of the favorite things to look forward too is what your fav celeb is wearing to the grammy's or how well the perform period. Well a few people wanted to hear what I had to say about the grammys. I am going to try to keep it as positive as I can, but real is real. If this was a homegirl I would probably tell her the same in this situation. Well here it goes my top 5 WTF'S at the Grammys!!!!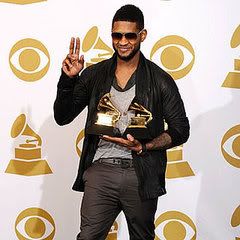 #5 Usher, Usher, Usher!!!!WTF is up with that hair? Who in the heck told you that mohawks were back in style because that was soooo 2007ish. Who whips that out for the grammys?And then it looked a little ummmmm what is the word not clean cut! Your beard/mustache or whatever just wasn't lined up enough to my liking. Leave the mohawk to Pooch Hall and Hosea Sanchez. Even they should let it go. Mohawks are played out plain and simple and if you are rocking one then #epicfail and smh at you!!!!
#4 The Arethata Franklin Tribute by Chistina Agulleria, Yolanda Adams, Jenifer Hudson, Florence Welch, and Martina McBride. This is a WTF to me because I really feel they sound a mess. They did not do Aretha any justice for a tribute. Christina, Jenifer, and Yolanda did a good job but I don't know why they put Martina and Florence there when Fantasia wanted to do the tribute, becase they just really demolished Aretha's hits!!!Btw doesn't Yolanda Adams sing gospel?So why was she even asked to sing Aretha's songs?Wouldn't that be against her religion?O well a hot mess is what is was and that is all I have to say on this!!!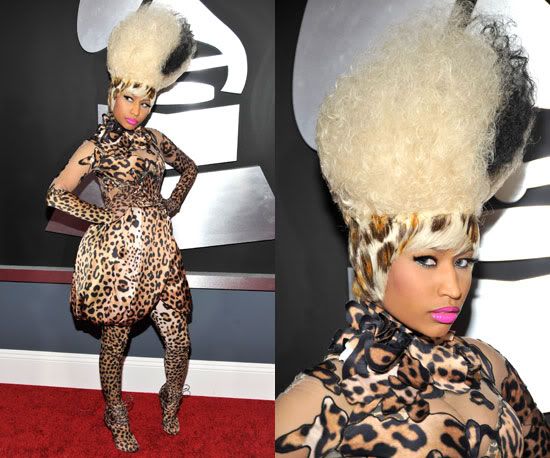 #3 Nicki, Nicki, Nicki, Lord knows I love Nicki Minaj and I'm sure this crossed all of you guys mines but WTF is she wearing? And to the Grammys???I understand everyone is killing the HIGH FASHION GAME but I am begining to think they are going out of control and not even this is high fashion in Japan!!! She looks like someone's Cruella Devile who just attacked a family of lepords and decided to wear them as a fashion statement. Then she took hair inspirations from it as well as from Marg Simpson. I'm assuming she is the lepord safari barbie the simpsons edition lol!!!!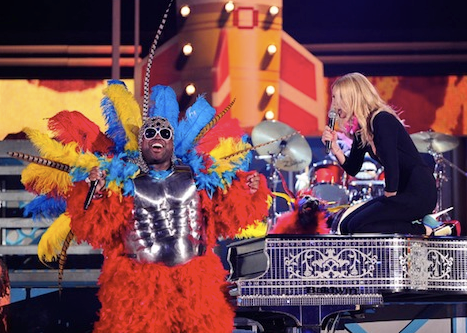 #2 Cee-lo has known to be a little extreme but this is too far even for him. Where is dressing like a colorful turkey is cool to wear during a performance at the Grammys?? I hated it and the perfomance. Kinda feeling the song though. This outfit is a WTF in itself. I need you guys to comment on this bc I have no more.
#1 Last but not least Lady Ga Ga of course. WTF is she wearing during this performance? Why does she have skin like horns comming out of her shoulders and her head? Is that what people normaly where to the Grammy's??This was beyond WTF to me. This is just plain disturbing. I pray for this woman!!!
That was my top 5 WTF's for the 2011 Grammys. As you can see alot has changed in the past few years. I don't even think they take the grammys as serious as it was. It's the grammys people, not a freak show!!! Lets be a little more classy and a little less clowny next year. Please and thank you!!!!!