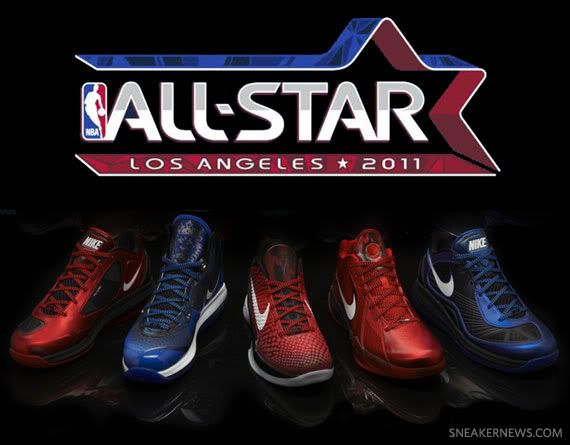 Last night the All-Star game was held at the Staple Center in Los Angeles, Ca. The West standing at 148 pts, and the East 143 pts. Winning by only 5 pts the West proved that they were #1 in basket ball. I of course was routing for the East being as I am from Atlanta,but the West did their thing so big ups to them for that. There were a few celebrity faces in the crowd including Keri Hilson, who performed with Bruno Mars during the pre show,Ciara, Diddy, Lenny Kravis who alson performed, Justin Bieber who won the MVP award during the celebrity All-Star game,Jay Z, Beyonce, Jermaine Dupri, Nick Cannon and many more. I will be posting some pics of the event along with a comment.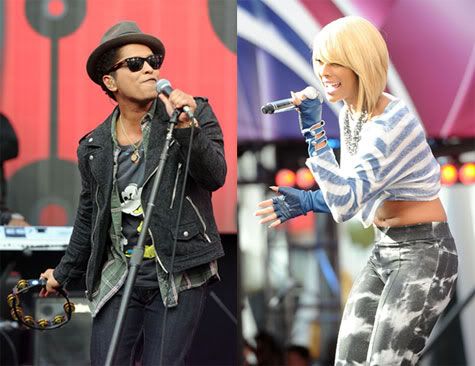 Keri Hilson perfoming with Bruno Mars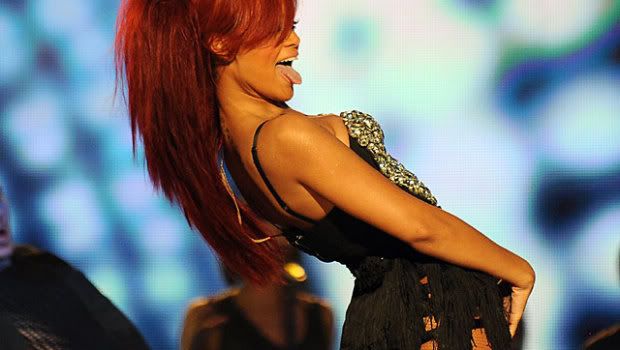 Rihanna did the half time show featuring Drake and Kanye. I have to say I don't think RiRi can sing live. She sounded a mess to me the entire time. Like a mess on Kim ZoLiack's level. I am just so tired of seeing her perform the same song. I felt like I just saw this performance last week on the Grammy's. Her hair and costume weres also a mess. I was expecting so much more and got so disappointed. I mean can I ask you guys a question? What was that on her head guys? Really? Was it a lace fron't with a weave ponytail in the back? Was it a bad weave? I just want to know? All I know is she should never do that again. The only good my bad tolerable part of Rihanna's performance was when Kanye graced us with his presence. I love the song "All of the lights", and Rihanna song that song decently. I guess because she was actually staying still while she was singing. So the question is was Rihannas performance hot or not??Ummm it was a Hot a** mess!!!!NEXT!!!!!!!!!!!!!!!!
COUPLE'D UP!!!!
My favorite part was seeing Beyonce and Jay Z together last night at the game. With all of the drama said to be going on in their lives, I was glad to see that the rumors of the seperation may not be so true after all. We all should agree that they look happy. I don't know if you guys saw their faces on the screen after they were announced at the game. It was hilarious!!!! Those weren't the only couples that were my fav. I also enjoyed seeing Lala and Carmelo and Dwayne Wade and Gabrielle Union!! Pics of the lovely couples below!
Jayz and Beyonce
Lala and Carmelo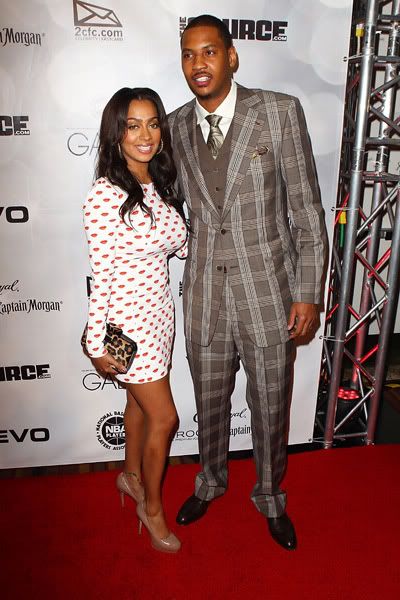 Dwayne and Gabrielle
Well that was the run down of the All-Star game. Looked like a weekend full of fun. It was a good game. If you have comments don't be afraid to leave them!!I love the feedback!!!