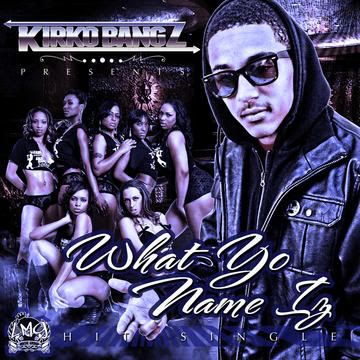 I was on livemixtapes.com checkin out some new mixtapes.Now I love music and I will check anyone out. You don't have to be Jay Z famous for me to blast your music.So I stumbled across an artist named Kirko Bangz. I must admit this is the first time I have ever heard of him, but I must admit that I love him.
Kirko Bangz is a 21 yr old rapper from Houston Texas who has recently signed to Warner Bro records.He is a junior at Prairie A&M University in Prairie,Texas.He has had a few songs as well as mix tapes that start dropping in 09. He dropped his smash hit that blazin the radios in Texas "What yo name iz" and hopefully it will be hitting Atlanta real soon.
Kirko Bangz reminds me of a mix of Common, Drake, and Wiz Khalif. His flows go hard and he is very forceful with his lyrics which I love!!!!!I support him and will probably be his #1 fan. Check him out below with his hit song "What yo name iz"!!!!!