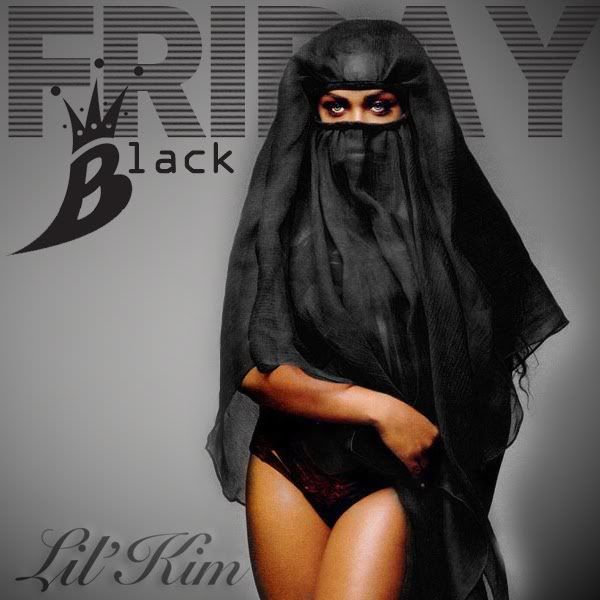 Lil Kim finally released her video to the Nicki Minaj diss entitled "Black Friday". Now I have discussed the song before but it wasn't the whole song and the video is even more interesting. Add the two and you would have to agree how Hard this song and video is. Lil Kim went in on this one. I knew she would. She stayed quiet too long. I think we all forgot who Lil Kim was for a minute but with this song and video she gave us all a nice reality check.
In the video Lil Kim has a cameo of a Nicki Minaj look alike browsing all over Lil Kim old video's and pictures. I am assuming she is saying Nicki studied how she was and jacked her swagger. She also has a Lil Kim barbie and a Nicki barbie. The funny thing is the Nicki barbie's butt came off and the little girl playing with the doll started laughing. I don't know about you guys but I found it very hilarious. Kim also threw some pretty good shots out there to Nicki, Wayne, Diddy and Drake. Mostly all of young money!!!! When I say Kim went in Kim really went in and I loved it. Nicki is a great rapper but we must never forget who started the Nicki Minaj gimick and that was Kim. Kim is and will always be a beast on the Mic. So who will win in this beef???Who knows, but Lil Kim is a legend so lets not sleep on Kim!!!!
Check the official video!!!!