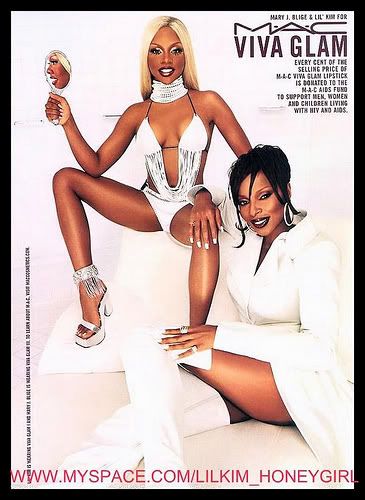 And the beef continues but it is continuously getting outrageous!!!!According to necolebitchie.com Lil Kim gave a NYE perfomance at Hippodrome in Springfield, Mass.While performing Kim stopped in her performing tracks just to announce the recent beef she has going on with Nicki. She also wanted to throw Mary J in this beef.Who I assumed wanted no parts in any ones drama. I mean that is her motto "No more Drama!!!!Poor lil Keyshia Cole got thrown in this madness as well. Lil Kim is obviously upset about Keyshia Cole's new song feat Nicki and decided to decode the Lyrics to make them about her once again!!! Kim goes on by saying."I think this bitch has a song about me and my queen Mary J with Keyshia Cole. We are goin to eat these bitches alive and erase their fucking socials. Im not playing with this bitch in 2011"!!!!!Wow Kim that was harsh but yet a bit childish.If I may, I dnt recall the song sayin a thing about you or Mary J. I honestly feel Lil Kim and Mary J are too old to even be entertaining this shit. They both need to sit the hell down go get some kids, and raise them. Why can't you go in on they ass yourself Kim???Why do you need Mary to be your hype man??Y are you making up shit and dragging other people in it? Just messy.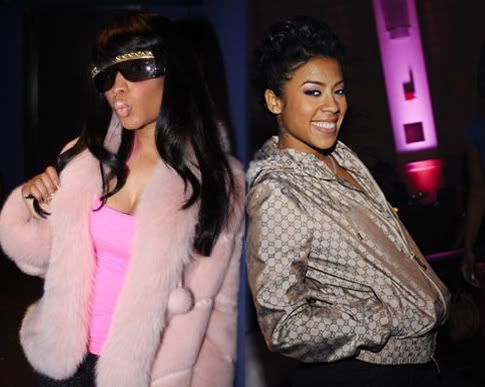 All I have to say to Kim is........Kim, Nicki is a child compared to you. A CHILD!!!! She may have had a few slick shots at you, then ok be mad!!!But this is then industry. Your going to get shot at you from time to time. Let it go Kim Let it go. Its not by any means making you look hot. Its only making you look even more one hit wonderish, and it's starting to prove how pathetic you really are!!!This beef won't up any album sales honey!!!Sorry but Nicki kinda does have the rap game on lock right now.I dnt think she's making it better for any female rapper right now!!!So just give it up!!!!!You should put all this effort you have to beef into making a great album and stop trying to get rich by beefing with Nicki!!!
So will there be a Lil Kim and Mary J vs Nicki and Keyshia beef battle??? Well I dnt know about that yet,but if there will be that will be just a damn shame. Smh!!!!!!