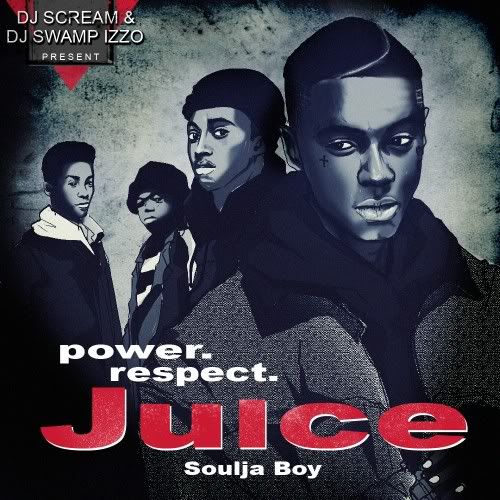 I have been hearing rumors fly around Atlanta lately that Soulja Boy will be starring in the 1992 hit movie Juice, and he landed the role as Bishop. Bishop is the main character who was originally played by 2pac. The movie will also be shot in Atlanta as well. Now I know Soulja Boy has a mixtape thats coming out called "Juice" but after making the statement of showing us his acting chops. I assume he is makin a movie!!!! see below!!
("Basically, it's your boy Soulja and I'm Bishop in 2011, running around in the streets, man. You know how the movie goes, but we're flipping it and shooting in Atlanta. I want to show these people my acting side and me being creative—always giving them something new; that's all. I got same video director that shot "Crank That," "Kiss Me Through The Phone," "Turn My Swag On" —my most successful videos. The whole mixtape is the soundtrack for the movie.")
What I think about this?: I'm honestly not sure how this will play out. Especially with Soulja Boy playing Bishop. For one I think that changing the scene from being in New Jersy to bein in Atl will change the characters some what. People up North have a total different mentality/society than the south. Like the bad boys/ dope boys/ thugs are totally different. So I honestly feel to make the movie as good as the last one is to try to match the original scene as much as possible. I feel that if they want to make Juice they should consider other actors because I just don't see Soulja boy being up to par to play Bishop because 2Pac did it very well!! So it is going to be very hard to top that! Now maybe I am totally wrong. Maybe they can pull this one off. All we can do is wait and see!!! So my question is Do you think Soulja Boy can pull off the role of Bishop?