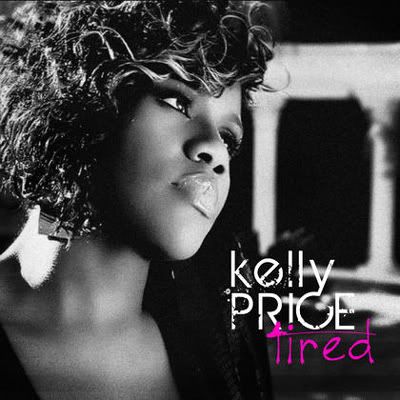 Kelly Price has been off the scenes for a while doing projects like gospel, and gospel plays. She's back in the R&B world now. And I must say she came back full throttle and with a bang with this new song "Tired". which was featured in Tyler Perry's new film "Madea's Big Happy Family". Tired expresses all the drama women go through in relationships. From baby mama drama, to going to court cases, or to even just getting done wrong period.
Kelly expressed that R. Kelly helped her with the song and told her that she needed this come back. She stated that the inspiration from this came from life. From looking around at the world and people are tired. She says she hopes that people will hear this song and and do something about being tired!!!!
I must agree I love this song and decided to blog this for that same reason. I have friends, myself included who are going through or have gone through things that we are tired of in these relationships. This song touched every aspect in my life and I have never heard a song that I could relate to from start to finish like this song. It really touched me and it did make me wanna do something about it. So Im writing this. Ladies, all ladies!!! In words of Beyonce We kinda do run the world. Life comes from us.Without us the there would be no world. So we need to realized that and stop staying in situations or relationship that makes us feel less than what we really are. Beacause every woman is beatiful and deserve the best. Remember that ladies. If he can't treat you right you don't need him no matter the cirumstance!!! I will post the song below!!Hope you guys enjoy and take some insipiration from both the blog and song!!!!