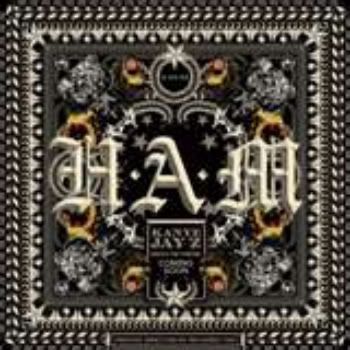 The two greatest rappers alive Jay Z and Kanye collabed on an album "Watch the Throne that was released today August 8, 2011!!! And I must say that Im not feeling this album whatsoever!!! It started with the buzz on fb and twitter that the album wasn't great. But I never listen to others until I listen for myself and I have to agree it is a mess at its finest!!! I am sooo shocked that these two rappers who does magnificent jobs on their own could collab and get an album like this. I waited for this album like everyone else and now Im sad because it is not at all what I expected!!! I must admit there are four great songs on there but thats not enough for men of thier rapping talents. I hope this is a joke!!!
They are also going on tour that will hit ATL on Oct 29th that I was so amped about going to for my birthday. Ummmmm not anymore. I refuse to waste $150 on this garbage!!!I love Kanye and Jay but it is what it is and I would be ashamed!!!Let's just see it this album affects any album sales which a part of me kind of doubts because it is JayZ and Kanye West!!! The only thing I have left to say is don't collab anymore guys because it doesn't work for you two!!!Stay on your solo dolo PLEASE!!!!! Btw thnk you guys for ruining my bday surprise with this amatuer album!!! If I had to rate this album on a scale of 1-5 I would give it a 2 honestly!!!!
The songs to listen for!!!
1.N*ggas in Paris
2.Otis
3.Who gone Stop me
4.H.A.M